Communities In Bloom
Sandy Lake is proud to be a 5-Bloom Community due to the work of Communities In Bloom. The organization has put in an unimaginable number of hours to make Sandy Lake the truly beautiful village that is it today.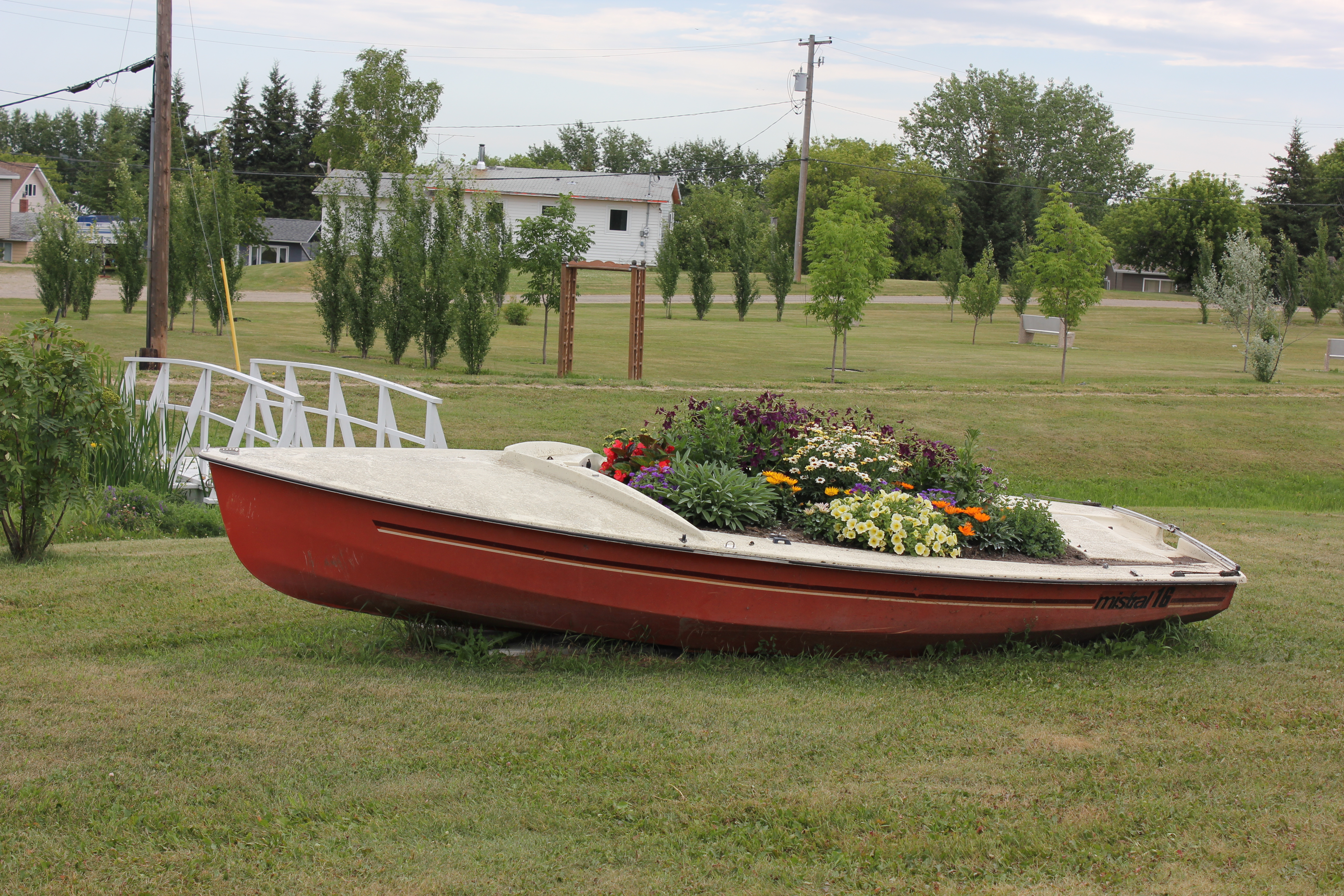 Some Communities In Bloom Projects:
Volunteer Park
Flower Beds
Flower Barrels
Hanging Baskets
Planted Boats
Sandy Lake Communuities in Bloom have monthly meetings and hold several fundraisers throughout the year, such as perogy bees for selling much desired perogies, Spring Tea and Raffle, Town-Wide Garage Sales,
and the yearly Judging of Sandy Lake by CIB judges followed by a supper.