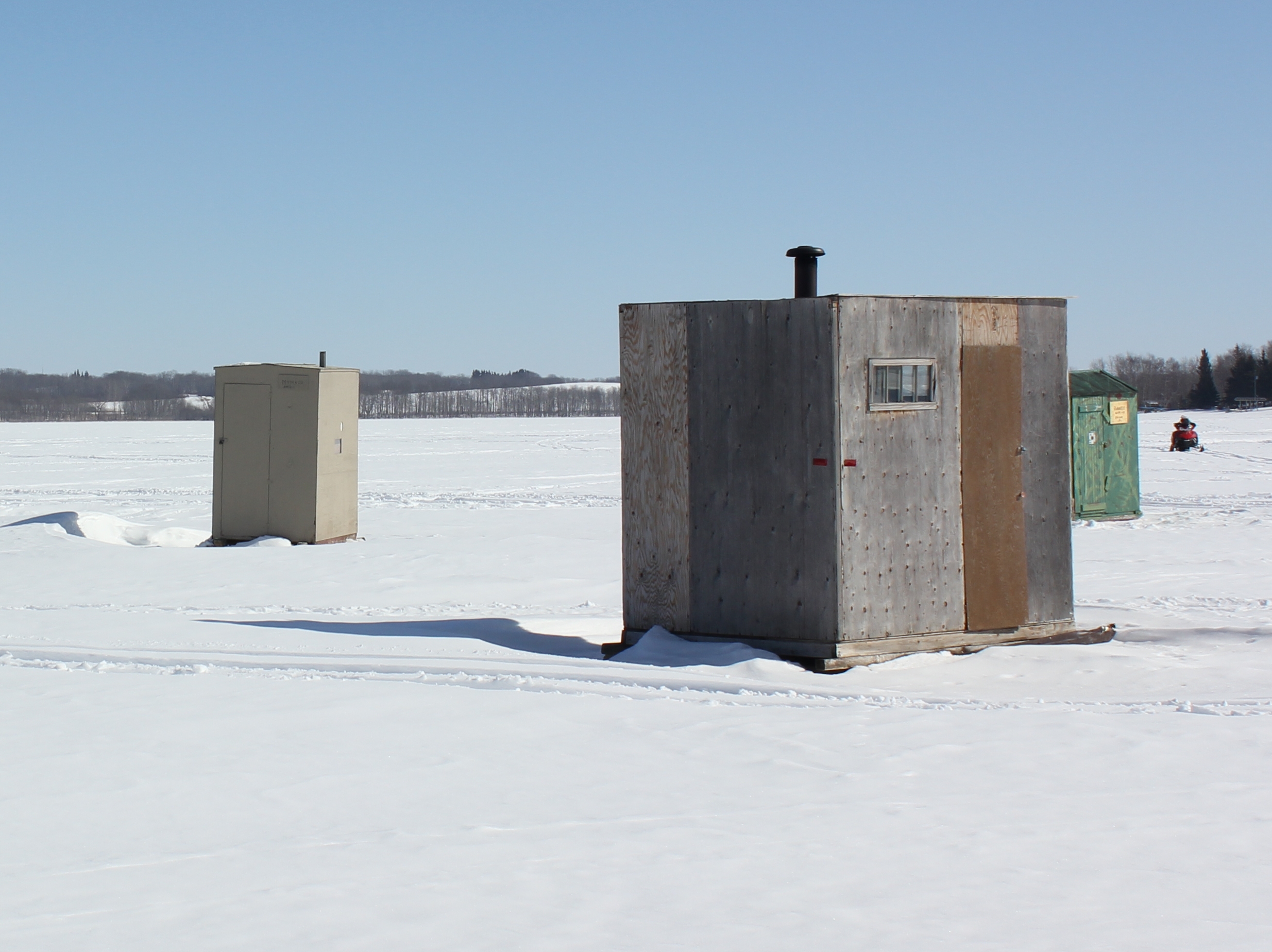 Sandy Lake is famous for it exciting and at times challenging ice fishing. There is plenty of space to put ice fishing shacks and many days in which to enjoy the relaxing warmth of sitting in your hut beside the stove on a cold day.
Even better, when you get to eat your catch.
2012 was the first year of the Sandy Lake ice fishing derby. See the video below.
In 2013 there are plans for 2 derbies.
The profits from ice fishing derbies are donated to non-profit organizations.